But where, how and which agile methods are now used in everyday business?
Scrum, Kanban and XP (Extreme Programming) are the three most popular examples of agile methods, solutions and tools. But only 21% of the study participants use them and the associated software consistently in the company. This is no different for classic project management (15%). Mixed forms (39%) and the selective application of methods - sometimes classic, sometimes as agile methods - dominate.
Furthermore, agile methods are mainly used as tools in the development of software: 90% of project work there is carried out according to agile procedures. In IT-related projects, 41% of the team chooses Scrum, Kanban, etc., and 27% of activities not related to IT. Agile methods, according to another finding of the study, have not yet been part of everyday business life and the respective team for very long: Almost two-thirds of the study participants have only been using agile methods such as Scrum for 4 years.


Classic vs agile methods - which is better?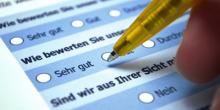 According to the study, the participants in the study rate agile methods (Scrum, etc.) better than classic project management in all the criteria examined: from the quality of results to employee motivation and teamwork to adherence to deadlines, efficiency, customer orientation and transparency. The difference between agile and classic approaches is particularly significant for the criteria of adherence to deadlines and efficiency.
Due to the positive assessment for agile methods, their tools and solutions, it is little wonder that 50% of the users of these procedures consider their company to be more successful than their market participants. This is obviously due to the fact that 80% of the study participants have seen improvements in the results and efficiency of their project work as a result of Scrum & Co. have improved the results and efficiency of their project work.
>> A more detailed summary of the study can be found on the website of GPM
>> You can find much more information, results and diagrams on the topic of agile methods in the study report at www.status-quo-agile.de.