Projects, programmes and portfolios - these are the terms that bring structure to project management. We take a closer look and see what it all has to do with the overall business strategy.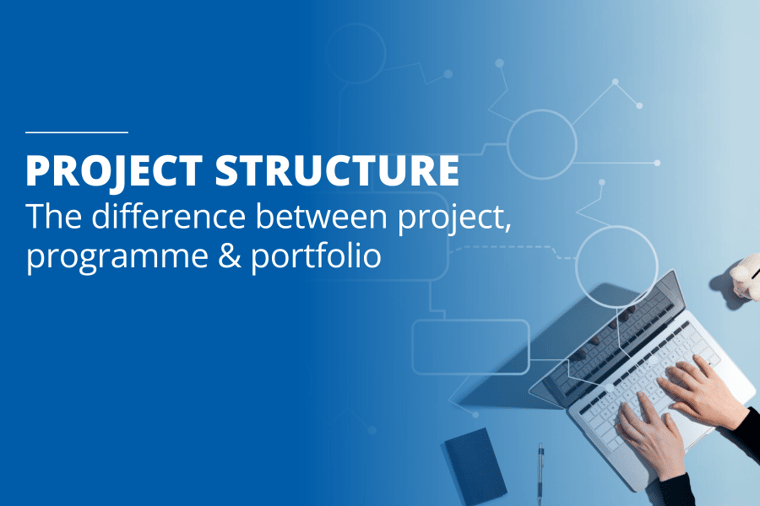 We often promote Can Do, our project management software with AI, for its outstanding ability to keep even the largest portfolios under control - so let's start with that...
1. Portfolio
In the context of project management, a portfolio refers to a set of projects, programmes and other activities managed by an organisation or company. A portfolio can contain a variety of information such as project descriptions, objectives, resource allocation, budgets and success metrics.

When such a portfolio is controlled by a powerful PM software such as Can Do, project managers can keep track of all ongoing or planned activities. In the case of Can Do, they are even assisted by AI to make decisions about priorities, resource allocation and risk management. A well-managed portfolio also helps to track and evaluate the performance and progress of individual projects. A portfolio ...
represents the totality of projects and initiatives in an organisation.
should be managed by project management in such a way that all its projects and other content support and advance the business strategy.
must be managed in such a way that the PM's focus is always on those projects and programmes whose successful completion is important at the time.
(learn more about how portfolios are visualized in Can Do).
needs sensible resource planning and allocation to be able to pursue its project and planning objectives.


2. Programme
A programme, on the other hand, is a group of related projects that are managed together to achieve specific objectives. Programmes are usually more complex than individual projects and require coordinated planning and implementation. Programmes ...
are the next smaller structures that are grouped together in an overall portfolio.
form an organising bracket around projects that belong together in terms of content or strategy.
are indispensable for maintaining an overview, especially in very large portfolios with many individual projects.
require a dedicated programme manager, depending on their size.


3. Project
A project is the smallest building block into which the 'tripartite structure' presented here can be broken down. In the highly dynamic environment of a portfolio, projects are a reliable entity - with a defined start and end, a project goal, a budget and allocated resources. However, projects often lose this clarity in day-to-day work: milestones have to be postponed, resources fall through, budgets are exceeded. This makes it all the more important for project management software to keep track of these seemingly small elements and keep them under control. Projects ...
affect their programme first and then the portfolio in the event of deviations.
are the screws that can be used to set programmes and portfolios on the desired course.
are both success and risk factors for corporate strategy as they consume resources, time and budget.


Conclusion
A portfolio is a collection of projects and programmes, while a programme is a group of related projects. Both concepts are used to achieve strategic objectives, but at different levels of project management.