In his current interview on the topic of "Project Management in Change" Thomas Schlereth answers, among other things, questions about the added value of combining classic and agile project planning, the growing importance of skill-based resource planning and the solution to the shortage of skilled workers in the digital age.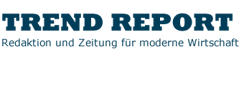 In the current Online Special, Dr. Gerhard Gudergan from FIR e. V. at RWTH Aachen University and Dr. Kerstin Vogelsang, University of Osnabrück, also comment on the question whether the digital transformation needs a new project management and new project managers? Are the conventional instruments of project management sufficient for the digital transformation? Answers to these questions can be found by reading the following articles. Have fun!
>> Click here for the interviews about project management in digital change
You want to know more?
Ask us your questions here and we will be happy to help you!