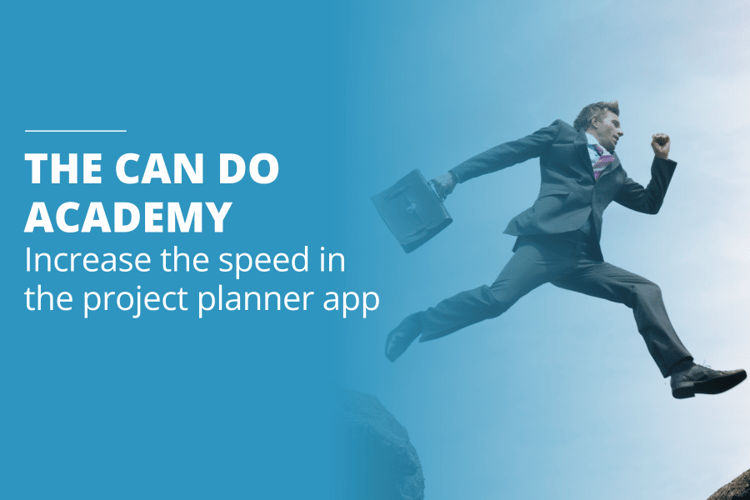 With the Project Planner app, Can Do has a tool that can handle even extensive portfolios and large amounts of data. The basic rule here is that the display in the app slows down as the data increases. The reason for this is that the more objects, i.e. packages, milestones, etc., are displayed, the more the app has to draw (render) these "images" in the browser. So that everything goes fast when scrolling down and up, all objects are drawn in the background so to say.
The number of objects that cause a noticeable slowdown depends on the browser used, the operating system, and ultimately the performance of the PC. Basically, however, it is always the large number of objects that makes the front end, i.e. the app, slow. Users can actively counteract this with just a few clicks. This allows the display to be changed so that it shows less content (only relevant content), which means that less rendering is required in the background. Here are a few tips for daily work with the Project Planner app on how to sensibly reduce the number of rendered objects - without claiming to be complete:
Hide finished objects

: Under "View" there is a listbox with the title "Display". Here you can hide finished objects, i.e. all objects that have the status "completed".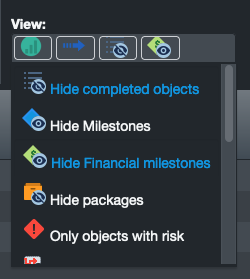 Select period:

A time period can be entered in the "View" tab. Only objects that intersect this period will be displayed. Free texts such as "Q1" or "May to June" can also be entered there.



Filter objects

: Resources can be filtered specifically. Furthermore, it is also possible to filter by package name or parts of names:



The fewer objects are displayed in the planner app, the faster the app becomes. By hiding content, temporal selection as well as filtering, the number of displayed objects is reduced without limiting usability.