Select and manage the right projects with the right portfolio management software.
Customers' demands are changing, especially in terms of speed and quality in processing their needs. This development also transfers to the companies themselves. The portfolio management software is therefore an important tool for selecting and controlling the strategically relevant projects.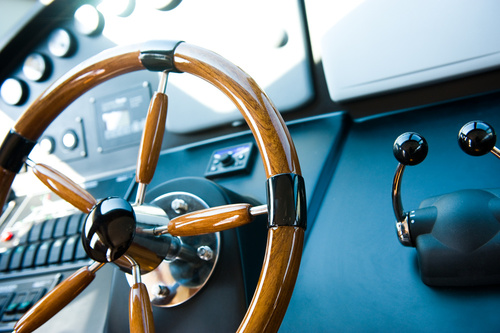 What is Portfolio Management?
The portfolio management definition states that initially several projects are brought into being, which are processed simultaneously.

This project portfolio must be managed, i.e. monitored and controlled in terms of time and financial targets, resources and, of course, in terms of quality using project management software. This is because there are mutual dependencies between the individual projects in terms of the resources and budgets available for the completion of tasks.

Due to the increasing complexity of the project landscape, companies have started to support their project portfolio management with software tools in order to identify risks such as budget shortages and capacity bottlenecks at an early stage, prioritize projects accordingly and implement them successfully "in time, budget and quality".
How high is the demand for portfolio management software within and outside IT?
IT departments are often faced with an increasing demand for service requests from business departments and have to reconcile these with ongoing activities.

In order to select the strategically relevant projects from the large number of requests, scoring is carried out which calculates and maps the economic importance of the requested projects for the company. Subsequently, a realistic resource planning shows whether or when a sufficient number of employees is available to implement the prioritized projects.

However, projects are not only the means of choice in the IT sector, but in many organizations in general when it comes to organizing work.
How do you select the right projects with the project portfolio management software?
It is important for you to select the projects from a large number of projects and ideas that are in line with the corporate strategy and can be realized both financially and in terms of capacity.

For this purpose, Can Do's portfolio management solutions are available to you as a project or portfolio manager.
Portfolio Management Benefits: What are the benefits of Can Do's portfolio management software?
With Can Do's portfolio management software, you will primarily benefit from the following portfolio management software features:
The graphical user interface allows you to create portfolios quickly and easily
with the click of a mouse.
Can Do's portfolio management tool supports conventional evaluation
systems (e.g. balanced scorecards) and allows you to store values in freely
definable fields in any number in order to create your own evaluation
benchmark.
You can monitor and control the portfolios clearly with the help of bubble
charts.
All information is processed in real time - via live management - and taken
into account in the display. For example, if the risk in a project changes, the
position of the bubble representing this project changes immediately.
The complete process from the collection of project ideas to the
prioritization and implementation of projects to the evaluation of the same is
mapped.
You see the success probabilities of your projects.
Can Do Portfolio Management software takes into account resource and
budget control for all ongoing and planned projects in its calculation.
The software has portfolio level risk management.

How can you simulate and plan projects in your portfolio in detail with portfolio management software from Can Do?

With its portfolio management software, Can Do offers you the possibility of detailed planning of projects at portfolio level, the realization of which has not yet been decided.

If the projects are already running, you can use the portfolio management software to simulate the deployment and workload of your project staff and thus take this into account in the planning.

This enables you to map load curves and dynamic developments of projects in the portfolio.
How does portfolio management software help you identify resource bottlenecks early on?
Uncoordinated actionism does not lead anywhere in the management of parallel projects in multi-project management. It is not uncommon for both sides to be displeased, for example, by overworked IT staff and dissatisfied specialist departments complaining about continual schedule delays.

This conflict can be resolved with the Can Do Portfolio Management software and its conflict messages based on probability calculations, which highlight resource bottlenecks as part of the feasibility analysis. After all, if many projects are being implemented in parallel, it is highly beneficial for you to know where restrictions are likely to occur as soon as a new project is added.

The complete overview of available capacities at the push of a button in Can Do's portfolio management software has changed expectations and has a positive effect on the mutual understanding of the time feasibility of projects.

Quote from the CIO of HERMA GmbH: "In Can Do, we immediately see when we can provide the required resources for implementation and release the projects accordingly in a controlled manner."
How do you benefit from AI-powered risk management in Can Do portfolio management software?
Can Do's AI-powered risk management gives you recommended actions, such as "Take action now" or "Ignore". This allows you to complete the plethora of recurring tasks more quickly and to better assess and manage risks within the portfolio. The freedom you gain allows your employees to concentrate on the essentials and opens up active room for maneuver in your project.
How can you use portfolio management software in agile project management?
While development departments in particular swear by agile methods such as Scrum, these procedures represent a major unknown in planning for project managers and portfolio managers in particular.

The project manager often does not know whether and when the agile teams will realize the work (work packages or stories in the Scrum world) for his project. In addition, capacity planning does not actually occur in agile methods, which poses a problem for the portfolio manager in his enterprise-wide resource management.

With its interface to JIRA, the most widely used Scrum tool, Can Do closes this gap for agile project management and hybrid project management. Epics with their stories in JIRA are mapped in Can Do along with resource allocation (team and staff) and status of the story and work package.
Hier kannst Du unser Datenblatt für hybrides Projektmanagement mit JIRA und Can Do herunterladen!
… oder möchtest Du gleich einen Test starten? Dann teste Can Do jetzt!