Although a Can Do system is extremely secure and data loss never occurs, there are other reasons to back up an individual project.

One example is project managers who want to preserve the current status of a project. For example, to later compare with the original planning, to analyze decisions made, or to develop "what if" scenarios.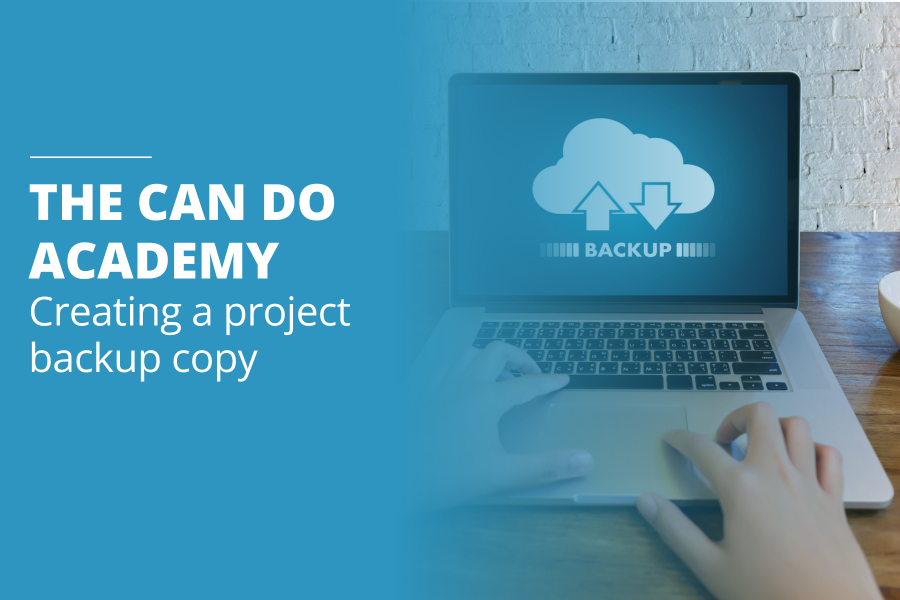 However, a backup copy is also needed if you want to retrieve parts of the project or the entire project, so to speak. A use case here is that a part of the project was accidentally deleted or "incorrectly" changed. For such cases, we have built in an undo and trashcan function in Can Do; in addition, it can be traced in the history and in the logbook what was done when and by whom. Nevertheless, there are situations in which restoring from a backup copy has proven to be a more practical solution.
---
Create backup and restore
To create a backup copy, simply use the base plan function. First, a base plan is created:

This is an unchangeable copy of the project. Any number of backups can be created.

If a backup copy needs to be restored, the "Restore base plan" function now retrieves the selected base plan completely and overwrites the existing objects in the plan. Objects deleted in the meantime are restored, new objects are deleted.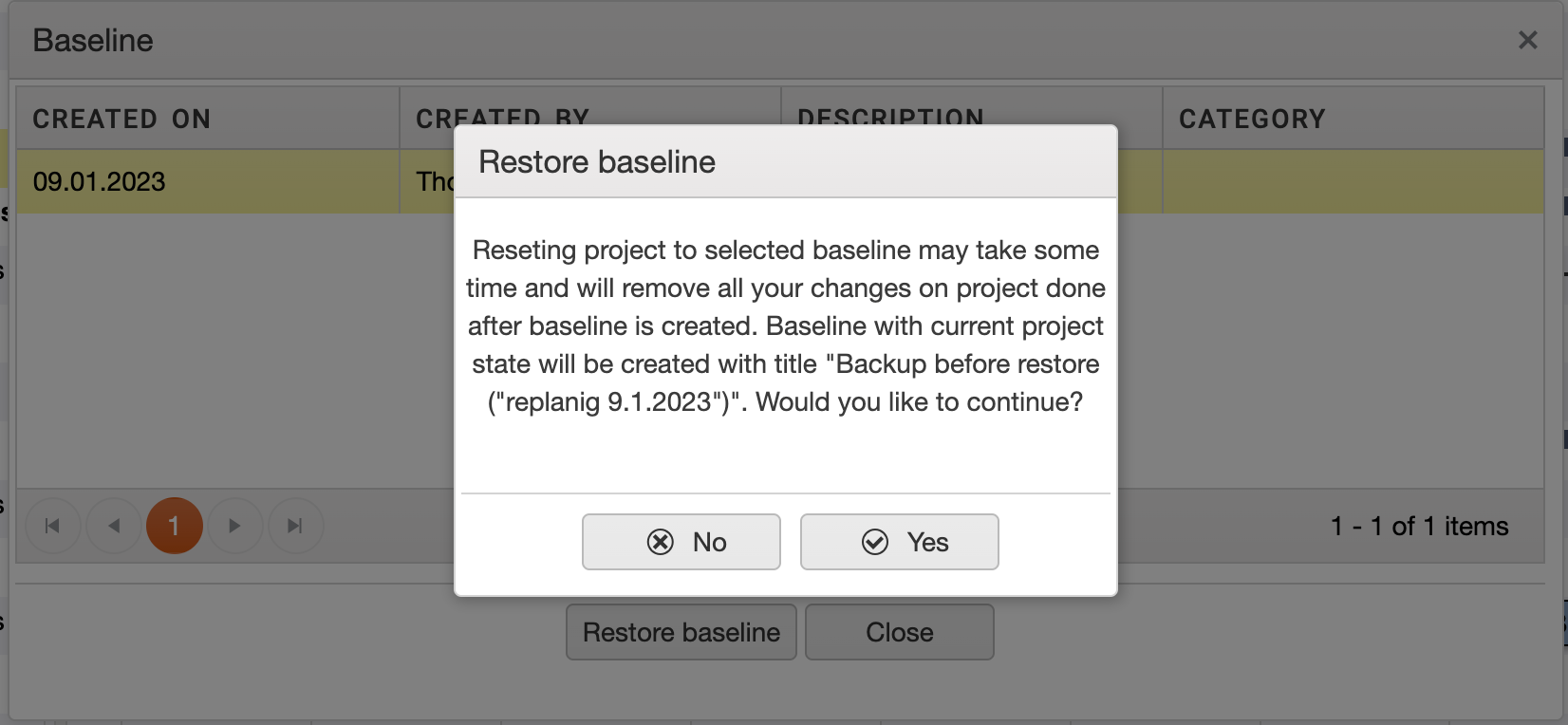 However, there are some safety precautions. For example, objects that are "in process" or have actual times posted are not removed. Also, as a matter of principle, no actual data is deleted or changed.

As with all other Can Do tools, we are constantly optimizing the backup function and adding new functions: For example, we are currently working on a function that allows you to reconstruct only parts of a baseline. This feature is expected to be released in the first half of 2023 as part of a normal update. This will certainly make working with backup copies interesting for even more Can Do users.