Deadline pressure and tight budget - these are the conditions that many project managers are familiar with. However, to prevent the new project from failing, accurate planning is all the more important. With the help of a detailed cost calculation, many unpleasant surprises could be avoided. But what should you pay attention to when calculating project costs? And which mistakes should you avoid?
What are project costs?
Project costs refer to economic goods that are used or consumed to provide a project service. On the one hand, they are part of cost management and on the other hand, they are part of the financial management of the project.
When should you make a cost calculation?
In the overall project process, the calculation phase directly follows the preparation of the project plan. This is a central component of precise budgeting. Without the knowledge of the necessary work steps and the material and time required for them, it is not possible to carry out an advance costing.

It also becomes clear that the more detailed your project plan is, the greater the chance that you will be able to calculate the project costs appropriately.

For larger projects, which are divided into many individual sections and are therefore unclear, it makes sense for you to calculate the costs for each individual work package. The list is based on the material costs, which are calculated separately for each project section.

The costs of the overall project are then calculated by adding up all individual phase costs.

The advantage of such a procedure is that you can monitor the expenses for each phase during the ongoing project. If the costs for a work package threaten to explode, you have the opportunity to intervene and take countermeasures in good time.
What is the difference between cash-effective and non-cash project costs?
Basically, project costs are differentiated according to the nature of their impact.

If they have a direct impact on the financial resources and thus on the liquidity of the project, they have an effect on liquidity. All other costs have no effect on liquidity.
How can you calculate project costs accurately?
In order to calculate project costs accurately, one must distinguish between internal costs and external costs.
Internal project costs
If your own staff provide a project service, you incur internal costs without any further impact on the financial resources.

If your project makes use of other internal services, you will incur internal costs of an imputed nature, which also have no effect on the financial resources.
External project costs
If, on the other hand, external service providers perform a project service for you, you incur external costs which are invoiced and paid. These directly reduce the financial means of the project executing organization.

If material resources, materials or products are procured and used externally in your project, you will incur external costs that affect your liquidity.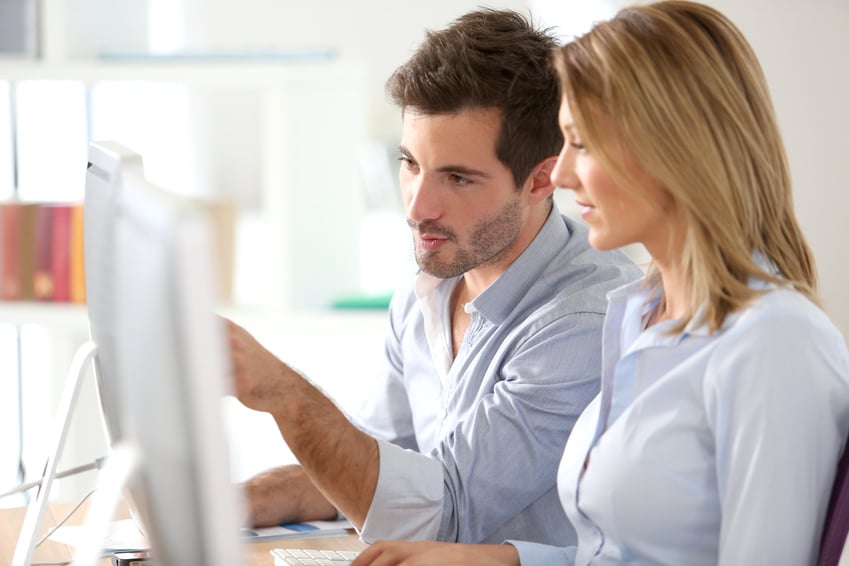 What role do project costs play in project management?
The main project management processes that affect project costs include
the cost planning,
the cost estimate,
the budgeting process and the subsequent
Controlling of costs.
Which tools can help you calculate and plan project costs?
Cost calculation is one of the most important phases of a project. It helps you to calculate the expenses in advance and thus provides a framework of orientation for both your project team and your client.

Depending on the size of the project, numerous expenses and expenditures must be planned in advance, so that the process of planning and calculating project costs can be described as complex.

The planning of project costs is often based on estimates only and is therefore not as accurate.

In contrast, project cost calculation often involves a team of employees from different departments. In addition to your project manager and your controllers, these can also be employees from sales, purchasing, development or other departments directly involved in the project.

For a successful and balanced cost calculation it is important to take many different perspectives.
How do Can Do's solutions help you with project costs?
Can Do's project management software is one of the project cost tools that support you in the planning and calculation of project costs as well as in project cost controlling in the individual project phases.
The Can Do solution offers you the following advantages:
Control of labour costs and other cost categories
consideration of the inaccurate planning technique in the costs
Interfaces for integration of project costs, cost accounting,
activity recording and personnel management
Cost totals for each object (work package, phase, project)
Costs of risks (buffers)
Updating of costs through time recording
High-performance project controlling
Cost overview in projects, sub-projects and tasks can be called
up at any time
Comparison of target costs vs. actual costs
Base plans: Saved versions of project plans for progress control,
progress monitoring and documentation
Integrated risk management
Audit-proof history

In this way Can Do gives you a continuous transparent insight into your projects.
How can you control project costs in multi-project management with the right software?
The project cost calculation in multi-project management is complex.
Here it is important for you to simplify cross-project budget planning and cost tracking as much as possible.

Your project managers and controllers depend on each other's data when carrying out their work. It is therefore important that you ensure the integration of PPM and ERP systems. Because without transferring data in both directions, neither timely monthly invoicing nor the timely distribution of residual budgets between projects is possible.

For this purpose, Can Do has created a platform-independent and open system that can communicate and interact with almost any other open system. These include:
Connections to various SAP modules
bidirectional interfaces to SharePoint, to idea and process management applications and to issue tracking systems
Connections to e-mail server or Single Sign-On.


The Can Do server is already part of the central database in numerous customer installations.
How can you calculate project costs for agile project management?
For agile project management - and also for hybrid project management - costs cannot easily be calculated.
Here are some reasons:
Missing, imprecise or incorrect specifications
High complexity of requirements and implementation, which makes planning difficult
Changing priorities during the course of the project
Joint learning in the 'new' areas of the project on both the client and contractor side
The integration of agile methods into company-wide project and resource management is therefore becoming increasingly important, so that the project and portfolio manager knows when which work is being implemented by the agile teams and how much effort has been put into it. This information is provided by the JIRA interface of Can Do.
>> Learn more about the financial and budget management of Can Do